Here's What to Expect:
Applications – Industry articles & customer stories
Tech Tips – FAQs, discussions & technical info.
Videos – How-to and What's-New videos
Product Views – New products, specs, prices
Online Features – Newest web features, helpful tips
Company News – The latest from AutomationDirect
We promise to keep our emails short and sweet!
Also, we respect your privacy and will never share your address with anyone.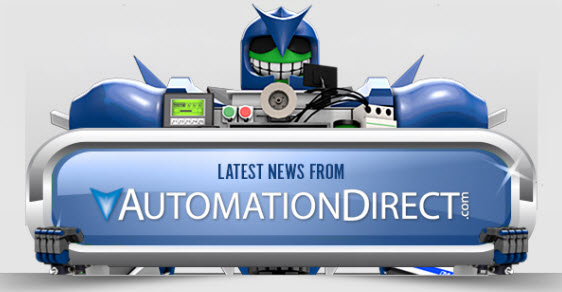 Check Out Some of Our Past Newsletters- No Sign Up Necessary!