We've gathered a variety of articles on some of our most popular topics and packaged them in easy to read content collections. Each collection has 12-15 related posts that give a good foundation for understanding the basics of each topic. Check them out below! Don't see what you're looking for? We have an abundance of additional articles on these topics and more housed throughout our site. Use our suggested categories or search bar to continue exploring.
In a recent Food Engineering magazine survey, respondents chose automation as a top priority for the Food and Beverage industry. Automation is the number two concern according to the survey, but it holds the key to solving almost all of the major concerns listed.
Click
to learn more.
Do you need to protect the machinery and personnel in your manufacturing facility? According to OSHA's website, machinery and machine Guarding was the 9th most frequently cited standard violated during the fiscal year 2018.
Click
to learn more.
Sensors are a vital component used in any type of automation. Sensors allow us to know when an object is present, in place, missing, or maybe even defective. Other sensors may tell us even more about what is going on such as how close or far away an object is or how big or small something is when it is changing in size or shape.
Click
to learn more.
One of my favorite parts of automating a system is designing the HMI. Laying out an HMI screen to be both informative and visually pleasing to an operator can be fun and challenging. Many times, "leaving well enough alone" is a good phrase to go by to avoid over complicating the design. Animations, colors, alarms, sounds, etc. are all available to help you get the message across quickly and accurately.
Click
to learn more.
The wonderful world of pneumatics is one you'll want to explore for all of your linear power transmission projects. Although alternatives such as hydraulics and electric work better in certain machine automation applications, pneumatics is often the preferred solution. This is particularly the case when lower upfront costs and reduced long-term maintenance are important, along with simplicity and reliability. Click to learn more.
At AutomationDirect, we pride ourselves on going the extra step to please our customers even if the consensus in the marketplace is that it can't be done. Upfront pricing and real-time stock availability, free PLC programming software, and free technical support for any product we sell are just a few examples of when we said "Yes" while others said "No". As you may or may not know, we also take your feedback very seriously. Whether through customer reviews, posts on our forum or survey responses, the input we receive is often used to drive our product improvements and is a deciding factor when bringing on new products and services. Recently, we conducted a survey and found that many of you are in need of PLC training, and not just the 30 days of training we currently offer, but unlimited training.
Click
to learn more.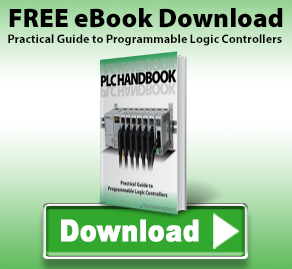 Learn the ins and outs of PLCs with a variety of articles from AutomationDirect such as "What is a PLC?" to more complex topics involving ladder logic. There's something from the beginner to the expert. Don't forget to download our eBook to dive even deeper into the topic. Click to learn more.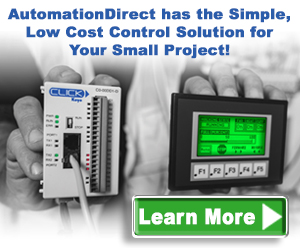 What do you need in a PLC or HMI? Are you looking for ones with advanced features like onboard data logging or a built-in webserver? Great, we can help you with that. Or do you just need something basic, a simple controller or interface that's easy to program and that almost anyone can maintain? Well, we can help there too. For those everyday applications, the ones that require a little know-how but are pretty straightforward, we have the simple control solution you need. Click to check out our collection of articles on this topic.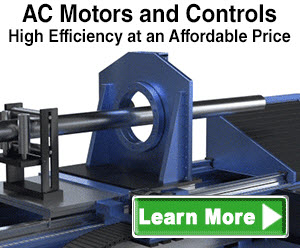 All factory automation involves some sort of moving machinery, and the most common source of that motion is an electric motor. Whether you need an AC or DC motor – or if your application requires speed, position or even torque control – there is a motor and control technique to provide that motion. Click to learn more about AC motor control and its benefits.
Investing in the right safety equipment and devices will more than pay for itself by protecting personnel, prolonging equipment life, and reducing costly down-time. These big savings are even more noticeable when you find the right equipment at the best price while also saving in other costs like technical support, shipping costs, fast delivery, warranties and more. This is why AutomationDirect works so hard to provide the best prices in the industry for the best quality. Click to check out our collection of articles on safety topics!
In the world of technology, nothing seems to evolve faster than communication and the effects are felt across many industries with industrial automation being no exception. Just think to yourself how many port and protocol options you've come across in your career: serial, fast Ethernet, gigabit Ethernet, fiber, USB, wireless, Profibus, EtherCAT, Modbus, BACnet, and on and on.
In industrial automation, Ethernet currently holds the crown and is the primary method of communication replacing the slower serial methods of the past. Here at AutomationDirect, we have many products available that support or facilitate Ethernet networks but we also have a host of informative articles, videos and other content to help you understand the ins and outs of Ethernet communication. Click to learn more!
Data collection is becoming one of the most important features of a control system. Whether it's used to determine the morning run rate or the cost of production over the last fiscal year, it's imperative that system data be collected and be available. Today there are many ways to go about collecting data, from complex data acquisition systems to simple stand-alone data loggers and some of them can come with a hefty price tag. Luckily, AutomationDirect has built data logging capabilities into many of its PLCs and HMIs and even offers low-cost SCADA software so everyone can get the data they need without breaking the bank.Click to view in infographic and a variety of articles on how AutomationDirect can save you money.
Wondering how to use pneumatics or which one is right for you? Check out our collection of articles on pneumatics and even download our eBook for more in depth information. Click to learn more!