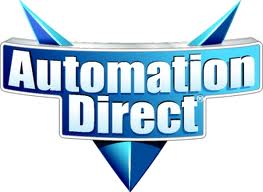 This award, sponsored by AutomationDirect, celebrates the art of digital animation and its close relationship to STEAM (Science, Technology, Engineering, Art, and Mathematics).
The 2022 Digital Animation Award is offered to help encourage students to cultivate skills in design and creation of animation including, but not limited to, storytelling, creativity, use of computer software, and an understanding of different techniques and forms of animation. This award is open to all FIRST Robotics Competition teams.
This Year's Theme: Fast Forward – Transportation!
2022 challenge: Create a transportation solution of the future to solve an everyday problem.
Reference: 2022 Submission Guidelines
Judges Comment: "Absolutely stunning work! We loved the lighting, animation, and camera moves along with the simple, well-delivered concept. Consider adding a bright spot when portal appears on beach, right now it just is a cut out of the portal."
Special thanks to Theory Studios for doing the Judging again this year!
Theory is an international team of animators and special effects artists.
The Judges asked us to pass the following comments along for some of their favorite animations because they all started where you are and remember how much they valued constructive critique along the way (These are team number order, not ranking order):
Team 1138: Love the color and feel of everything. Text can be difficult to read, consider simplifying the story, can you tell it without the phone? Fish scene seemed weakest compared to the rest of the animation but overall it was a good piece.
Team 2722: We loved the concept for this one, and the stop-motion face was fantastic.
Team 3512: Beautiful style, great framing and animation! We loved the transitions. Consider playing with color temperature to tell a more engaging story. Look up Colorscripts.
Team 3627: Slow down on the pacing, things moved quickly. Great hand animation techniques. Consider framing and composition to tell the story better.
Team 4788: Really well executed idea – we also loved the attention to detail on the camera moves. Work on your pacing to tell a real good story, but overall it was great!
Team 5190: This one was so cool! We loved the hexagon style. Great colors and simple lighting, too.
Team 5401: Really impressive 2D work – and we loved the portal transition.
Team 7144: Really impressive lighting and color grading – we loved how it was done in Unreal, too! No shadows on the objects falling? Look into dynamic shadows, and baking any static ones.
Team 8055: Great art and overall feel. Editing is good too. Consider having more interesting camera angles to break up the visual pacing more as it gets a bit tiring to see the same shot over and over. Overall great execution!
Past Winners and Animations:
2022 Winner ( Team8334) – – All 2022 Submissions
2021 Winner ( Team8592 ) – – All 2021 Submissions
2020 Winner (Team 1317 ) – – All 2020 Submission
2019 Winner (Team 846) – – All 2019 Submissions
2018 Winner (Team 1317) – – All 2018 Submissions