What is Needed for Industrial Control Panels?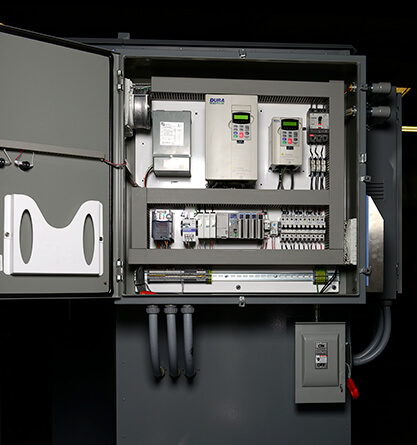 Industrial control panels are fundamental for protecting electrical, instrumentation, and control devices. The AutomationDirect portfolio of enclosures and components can help users obtain everything they need to create control panel solutions.
Industrial control panels are commonly used for distributing power, housing pneumatics, and protecting automation electronics associated with machines, equipment, and processing systems. They need to guard the internal components from the environmental extremes of temperature, moisture, vibration, and contaminants—while keeping workers safe.
However, control panels are more than just boxes with some stuff in them. They must be specifically designed and fabricated to meet a range of requirements, codes and standards, and they need to do their job and remain serviceable for decades.
AutomationDirect offers a complete portfolio of enclosures and components needed to create control panels of all types. This post looks at some key concepts involved with designing control panels.
Design Concepts
Proper control panel design is typically an iterative and multi-discipline endeavor, during which the following topics must be considered by a qualified engineer:
Applicable codes and standards.
Project requirements and specifications.
Protecting internal components from the outside environment.
Preventing contamination of the outside environment (for clean rooms, pharmaceutical manufacturing, and the like).
Electrical power and pneumatic distribution.
Constructability and maintainability.
Safety.
The primary North American industrial control panel standards are UL508A "Standard for Industrial Control Panels", NFPA 70 "National Electrical Code (NEC)", and NFPA 79 "Electrical Standard for Industrial Machinery," but there are many more applicable standards for other specialized applications and conditions. Furthermore, each project and application might have more extensive end user or customer requirements.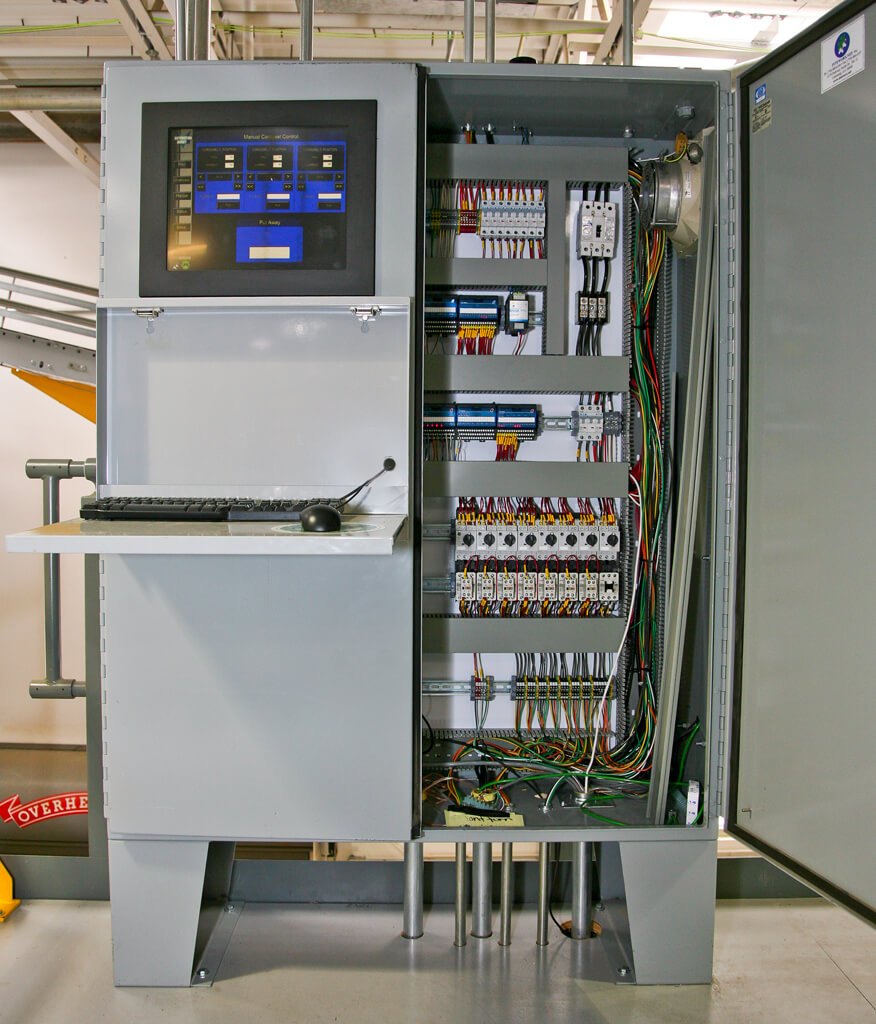 The enclosure size and configuration obviously must be big enough to hold the components inside and fit in the available installation space, but it is also important to oversize them enough for future growth, and to provide internal working space. A big part of choosing the right enclosure is determining the best mounting method for the application. Floor-mount is common for the largest enclosures, wall-mount is convenient for smaller designs, and wall standoffs or floor-mount legs may be necessary to allow for cleaning in sanitary applications.
The enclosure must be selected to maintain a NEMA or IP rating suitable for the environment with regards to moisture and dirt ingress. Painted carbon steel enclosures are common, but some projects may call for special paint, while applications in wet or sanitary areas will usually need to use stainless steel.
One often overlooked detail is that many devices generate heat, so control panel design must consider ambient and allowable conditions, and possibly provide appropriate cooling systems. On the other hand, heaters may be necessary for extremely cold locations or to increase the interior temperature just enough to prevent electronics-killing condensation in humid environments.
Proper grounding with conductors, connectors, and terminals enables the electrical equipment to perform reliably and safely. Designers need to follow the standards for grounding the enclosures, the back panel inside, and the mounted devices. A primary purpose of grounding is to clear any electrical power faults, but good grounding practices are also crucial for minimizing electrical noise that might negatively affect digital components mounted inside the enclosure.
Power Distribution
Some control panels may only house low-voltage instrumentation, but it is also common for these panels to have higher line voltages and associated components using:
Controls and Automation
The most basic and small control panels may just house and protect devices, but most control panels include some automation components, such as: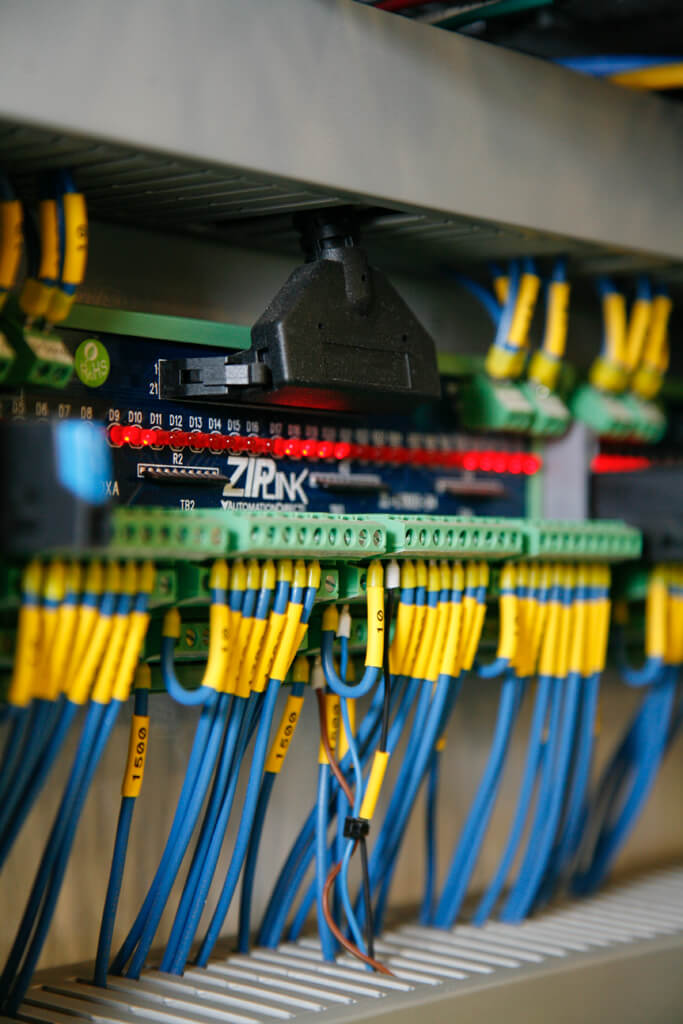 Wiring and Connections
Devices and terminal blocks can be bolted to back panels directly, but many of these can simply be clicked onto standard DIN rails. All elements must be arranged for proper ventilation space, and so wire ducts can be used to route conductors and cables for easy terminations. Careful control panel design will incorporate clear device and wire tags.
Creating Control Panels
Designing and fabricating an industrial control panel does take some specialized knowledge and experience. However, the wide variety of modern products available at AutomationDirect can help designers create safe and reliable control panel solutions.