Machine builders use technologies and expertise to provide system integration services that were once the realm of systems integrators and engineering firms.
As automation systems become more integrated, the design, installation and commissioning of machines and robots on the factory floor can be a complex process. The machines must interact not only with existing production lines, but also with more advanced automation and business systems and networks such as CMMS, MES and more.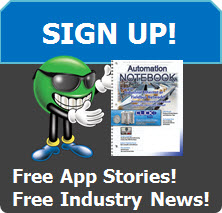 Many end users have lost staff in recent years due to retirement and strict budgets, increasing the need for outside assistance. Some go to engineering firms or system integrators for help, but many others are going to the machine builders themselves.
Machine Builders Provide Experience
Many machine and robot builder OEMs have expertise beyond the workings of their own products and systems. They know that most of their products will be working as part of an integrated system, and they can help with the flow and layout of the production line.
In the Control Design December 2013 cover story "System Integration Break Through," John Martin, vice president of engineering at ARC Specialties in Houston, Texas explains that companies like his work closely with their customers to understand their needs.
"For instance, a customer might want a system with semi-automatic part loading, like a crane loading a pipe onto a gravity-fed pipe rack with an automatic singulator, fully automatic welding, automatic out-feed conveying and manual unloading," says Martin. "We can custom-design production lines based on whether customers want production to be fully automatic, semi-automatic or manual."
Determining the Best Approach
OEMs know the manner in which their solutions are best applied. They thoroughly understand the capabilities and the optimal methods for integrating their machines with their own and with other manufacturers' equipment.
In the cover story, Matt Wicks, vice president of controls and software engineering at Intelligrated, in Mason, Ohio, elaborates: "We're a builder of conventional and hybrid palletizers, and we manufacture a wide variety of other types of material handling equipment, such as conveyors, sortation products and robotic tooling."
He adds that in addition to their equipment, Intelligrated also has extensive software tools used during development to determine the best integrating strategies for their material-handling solutions. Wicks continues, "This knowledge is then included in the product development cycle to streamline the integration process. By having the right information in the beginning, we can reduce overall costs and implementation schedules."
Research group Frost & Sullivan sees a trend toward outsourcing integration, including OEMs fulfilling this role. In the same article, Muthuraman Ramasamy, research analyst, Frost & Sullivan states: "The industry is heavily gravitating toward a one-stop solution due to the decline in the skilled workforce and its inability to retain a relevant workforce in-house."
Ramasamy notes that end users are looking for solution providers that can provide integrated solutions, not single products. He believes OEMs can often fill this need by offering a total solution approach, lower maintenance costs and better operational efficiencies.
Specific Expertise
OEMs that sell specialized machinery often have the greatest understanding of how to implement their machines to work best in certain industries. These OEMs have very in-depth knowledge of the equipment and processes required for the best solution.
Another contributor to the cover story, USNR, an OEM of wood-processing equipment in Woodland, Wash., fabricates machinery for every aspect of wood processing, from panel and plywood processing to manufacturing lumber, fingerjointed components and glulam beams.
As a result of its extensive product line and expertise, USNR is able to deliver comprehensive solutions for various levels of automation.
"From a single machine center all the way to integrating an entire modern sawmill encompassing more than 30 machine centers that cover an area larger than two football fields, we can do it all" explains Paul Strebig, controls engineering manager, USNR.
Another example of an OEM with highly specialized capabilities is CMD, an Appleton, Wisconsin, a manufacturer of converting equipment for the blown-film and flexible packaging industries.
Chris White, project manager at CMD, explains, "Many times when an outside integrator steps in to integrate multiple pieces of equipment, they will not fully understand the manufacturing process." Not grasping the intricacies of a certain type of functionality or industry will typically lead to poor results.
One Stop Shop
Production lines for cutting-edge products often require custom automation to meet the new and unique requirements of the application. In some cases equipment from several suppliers along with custom mechanisms must be integrated.
Owens Design in Fremont, Calif., is an OEM of equipment for the electronics industry that has successfully navigated these situations. The company builds a wide range of production tools, including those used for wet processing, metrology, precision assembly, substrate-handling automation and vision inspection (Figure 3).
The company uses many off-the-shelf automation components as well as a variety of robots which are integrated into its systems. Furthermore, it creates custom applications when required by a customer, along with designing the control system and writing the software for all tools that Owens builds.
In addition to its wide range of production capabilities, Owens is an example of an OEM that conducts extensive testing. And it's not alone, as more OEMs are building and supporting thorough in-house test environments. By controlling all phases of a project, including the design and integration of control systems and software for each system along with testing, OEMs are giving their customers added value as well as single-source accountability.
Bob Fung comments about Owens Design's very skilled engineering and program-management group, whose members have strong design backgrounds. "Our engineers average more than 20 years experience in the area of complex tool design and build," he says. He concludes by saying the ability to apply critical design expertise and in-house expertise positions their company to deliver superior tool design and installation support.
The increasing complexity of today's businesses has driven many companies to cut down on the number of vendors with whom they interact. They want one number to call, whether they need to buy a machine or have it integrated with an existing production line. These same companies often want one purchase agreement, not multiple invoices. These customers take advantage of OEMs that bundle the purchase and implementation price as a selling feature
No Turning Back
The continuing evolution to more automated and integrated systems will only increase the need for OEMs that can provide control systems integration services. Fortunately, with their thorough knowledge of their machinery, many OEMs are well positioned to take on these changes.
Not all OEMs are suited to offer integration services or care to make it part of their business models, but there will be a growing market for OEMs that don't simply supply equipment, but will also help their customers achieve the optimum efficiency from their machines and processes.
by, Christine Lesher
[hozbreak]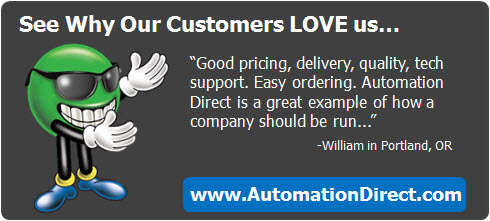 Originally Posted: March 19, 2014