Control panel real estate is always at a premium. These innovative solutions help designers save space, time, and money.
Brent Purdy, Product Manager for Power & Circuit Protection at AutomationDirect, wrote an article for the January/February 2020 issue of Industrial Equipment News titled Saving Time and Money with Control Panel 2-for-1 Components. Here's a summary, click on the link above for the full text.
Anyone involved with real estate may be familiar with the phrase "location, location, location," which emphasizes the importance of finding the right locale. This term also applies for industrial automation designers, who are commonly challenged with fitting the necessary components into retrofitted control panels, and sometimes run into constrained available space on new projects.
Over time, many types of new components are redesigned to be smaller, better, faster, and cheaper. Following are some components which take things a step further by performing multiple functions in a "two for one" manner.
Typical control panel transformers require two fuses on the primary side and one on the secondary. Instead of choosing individual parts, designers can specify a transformer with an on-board modular combination fuse block to perform this function.
Power Distribution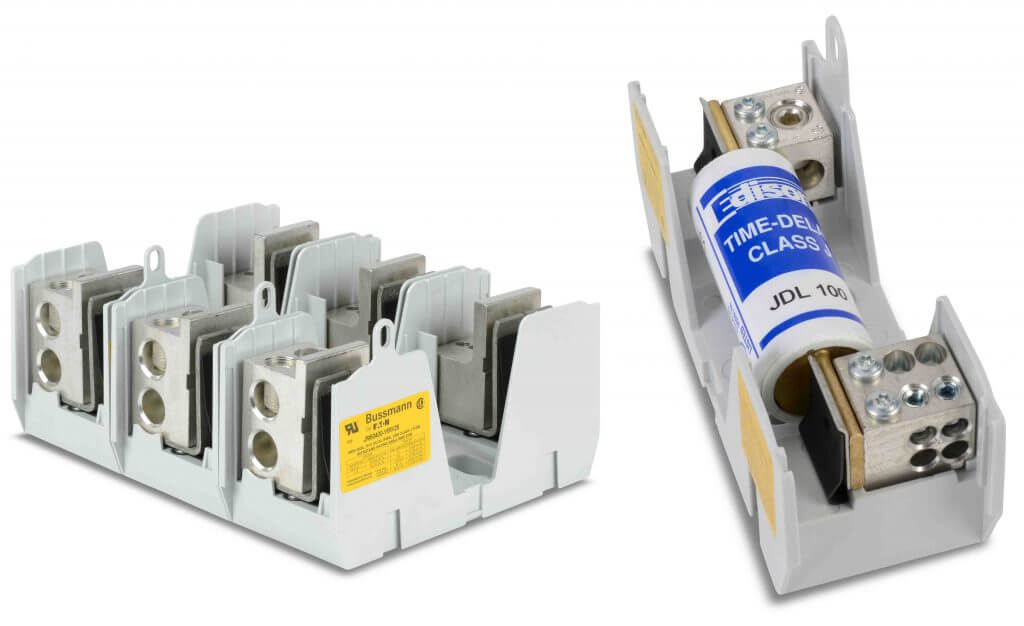 Similarly, instead of picking independent fuses and power distribution blocks, designers can specify an all-in-one combination unit. In addition to being compact, this approach removes a failure point from the circuit and offers an advantageous short-circuit current rating (SCCR).
For motor disconnecting circuits, many users can take advantage of components meeting the UL 98, which is typically a higher standard than UL 508. A compact all-in-one fusible disconnect switch also offers an above average SCCR, along with installation savings.
Manual motor starters (MMSs) simplify designs by delivering multiple functions with a single SCCR. They can be used to switch motors on and off, and to provide instantaneous overcurrent protection and thermal overload protection.
Small Components Lead to Big Savings
Conventional designs use individual components for every single function.
While there may always be a need for individual components, the benefits of using multi-function devices are compelling. Sometimes one combination device can be less expensive than multiple individual devices. Even more importantly, the simplified design and improved ratings can ease the task of designers and save valuable labor costs in assembly.
Often times the space savings alone make it possible for designers to achieve their goals economically, while also providing better and safer working space for end users.