As veterans leave the military, manufacturers are recruiting for their skills.
I grew up in Dalton, Georgia. Known as the "Carpet Capitol of the World," it seemed there was either a carpet mill or a carpet dealer on every corner. We were filled with pride when we would see carpet made in Dalton offered as prizes on shows like "The Price is Right" and used on various home improvement shows.
Most of my family worked in the carpet industry. I recall my parents, my brother, and my sister coming home with stories of how much yarn was tufted that day, what new styles were shipping out, and how they enjoyed their jobs, even though it was hard work.
Over the last few decades, production costs for local manufacturing began to skyrocket. Like the carpet industry, many other U.S. manufacturing companies began offshoring. Labor was cheap, shipping overseas was affordable, and taxes were bearable. The major drawback was that many Americans lost jobs and were forced to find new careers.
Today, the world economy is forcing companies to rethink the cost of doing business. Overseas shipping rates continue to climb and profit margins are decreasing. American manufacturers, as well as consumers, have grown tired of waiting weeks for ships to deliver containers of products from Asia and other parts of the world. They want a faster turnaround of higher quality products and they want to maintain good profit margins.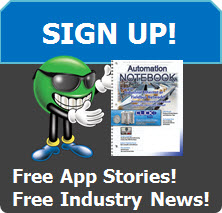 With continued technological advances in industry, many manufacturers realize that bringing production back to America is becoming less and less cost prohibitive. Automating the manufacturing process not only increases production and efficiencies, but costs about the same at home as it does in other countries. For example, control equipment components, such as Programmable Logic Controllers (PLCs), purchased here cost the same there, and do the exact same thing.
With manufacturing coming back to America, that means jobs are returning as well. But who will fill those positions?
According to the Bureau of Labor Statistics, as of February 2014, there were approximately 250,000 job openings in the manufacturing industry. While down from almost 300,000 in February 2013, there is still a long way to go.
So why are manufacturers having difficulty in hiring workers? Some would think it's the competition. However, the real problem is finding skilled workers.
In an article written for the U.S. Department of Labor by Erick Ajax, vice-president of EJ Ajax and Sons, Inc., he says, "Actually, the concern on my mind is the need for skilled workers who can maintain the quality and productivity that make our company competitive."
Like Ajax, manufacturers are looking for dependable workers whom they can trust to maintain high quality productivity and who know how to keep production lines running smoothly. But where do they find these skilled workers? One place many manufacturers are looking is the military.
As the number of troops is being reduced in America, our numbers of unemployed workers is increasing. The men and women who have spent years defending our freedom are having, in many cases, a harder time finding employment than those who never served our country.
In the January/February 2014 issue of Plant Engineering magazine, content manager Bob Vavra writes, "The military requires rigid adherence to rules and orders. … [Military personnel] understand the need to meet and exceed goals…."
Men and women in the armed forces are trained not only on how to operate highly sophisticated machinery and equipment. They are also instilled with the attention to detail and determination required to successfully complete tasks. This esprit de corps is what every employer desires in its employees.
In the April 7, 2014, The Island Packet article, "SC Readies for Outgoing Military Personnel Seeking Civilian Work", Brigadier General Bradley Becker is quoted: "A lot of these folks shouldered a heavy load in Iraq and Afghanistan. They have a lot of experience and are tested in battle. But while they are experienced and tested, they haven't been in the job market."
Statistics show that around 300,000 troops leave the armed forces each year. Many of those are retiring from service, others leave because their tour of duty is complete, and others have decided a military career is not for them. For several, the military is the only job they've had; many began serving right out of high school.
After being immersed in the military world of speaking in endless acronyms and following a strict regimen of discipline and determination, many of our troops experience what in essence is culture shock, when released into the "real world".
Former soldiers quickly learn that the civilian work ethic is often drastically different from the military mindset. Rules and procedures are, generally, not followed closely like they are in a military setting. For many, this is disheartening and leads them to doubt whether civilian work is fulfilling.
A common issue our veterans have is successfully communicating their skills, training, and experiences to employers. After being accustomed to working in "team" settings, they also have difficulty explaining skills they have as individuals.
In the March 24th issue of the San Antonio Express-News, Erika Merrill wrote the article, "Unemployed Veterans Deserve Our Help". She states, "Our veterans are still in need of ways to translate their military occupational specialties to the civilian sector and ease their transition back into the workforce."
As more and more manufacturers become aware of stresses like these that former military personnel experience while transitioning into civilian life, they are seeking ways to help make this transition a smooth one.
Plus, with today's industrial technology, manufacturers realize there is less need of general job skill training. Instead, by focusing more on job-specific training, better skills are learned and job performance is greatly improved.
Manufacturers have begun enlisting assistance from job placement services and programs whose emphasis is on helping these veterans and their transition from military life to the civilian workforce.
Across the country, programs are now available to help veterans with the transition to civilian life.
These programs, both private and public sector, assist veterans in areas ranging from preparing a resume, to preparing for interviews, self-marketing and networking.
Hire Heroes USA (HHUSA), in Alpharetta, Georgia, has a national reputation for helping veterans (and their spouses) find employment.
In 2013, HHUSA received the Activision Call of Duty™ Endowment Seal of Distinction for veteran job placement excellence.
Their highly trained team of military and business veterans uses a personal approach to help veterans obtain dedicated assistance in overcoming employment roadblocks.
According to their Web site  (www.hireheroesusa.org), they provide workshops and one-on-one collaboration to assist veterans in learning not only how to build an impressive resume, but to also learn communication skills that provide the value needed to convince interviewers they are the right person for the job.
Brian Stann, HHUSA president and CEO says, "The transition from military to civilian life can be difficult. And many former service members struggle with the adjustment for years."
His team's goal is to provide veterans with the tools, support, and confidence they need to make the transition a success.
There are many other veteran transition assistance organizations. The U.S. Department of Labor also provides a wealth of information for veterans seeking employment.
Colleges and technical schools have also joined the movement to aid veterans in transitioning from military life.
For example, Georgia Tech offers a Veteran Education Training program which is structured to help convert veterans' military knowledge for use in the civilian workforce.
(www.pe.gatech.edu/military-transition-programs)
Manufacturers understand that by using programs and services like these, they can obtain dependable, skilled workers and our veterans can have a career that also gives them a sense of pride, respect, and support.
For all our veterans do to secure and maintain our freedom, helping them re-acclimate to civilian life is the least
we can do. With great programs such as these, our veterans can have the promise of a bright future.
By TJ Johns,
AutomationDirect

Originally Posted: June 9, 2014