AutomationDirect PLCs can now easily bridge the OT/IT gap, pulling data from the field and pushing it to the cloud to support predictive maintenance programs.
Damon Purvis, PLC Product Manager at AutomationDirect, wrote an article for the August 2021 edition of Plant Engineering. The article is titled PLCs Improve Predictive Maintenance, and it shows how modern cloud-enabled controllers like the AutomationDirect BRX PLCs can easily and securely connect plant-floor data sources to cloud-based analytics platforms.
For industrial manufacturing and production operations, there are three main approaches to addressing maintenance: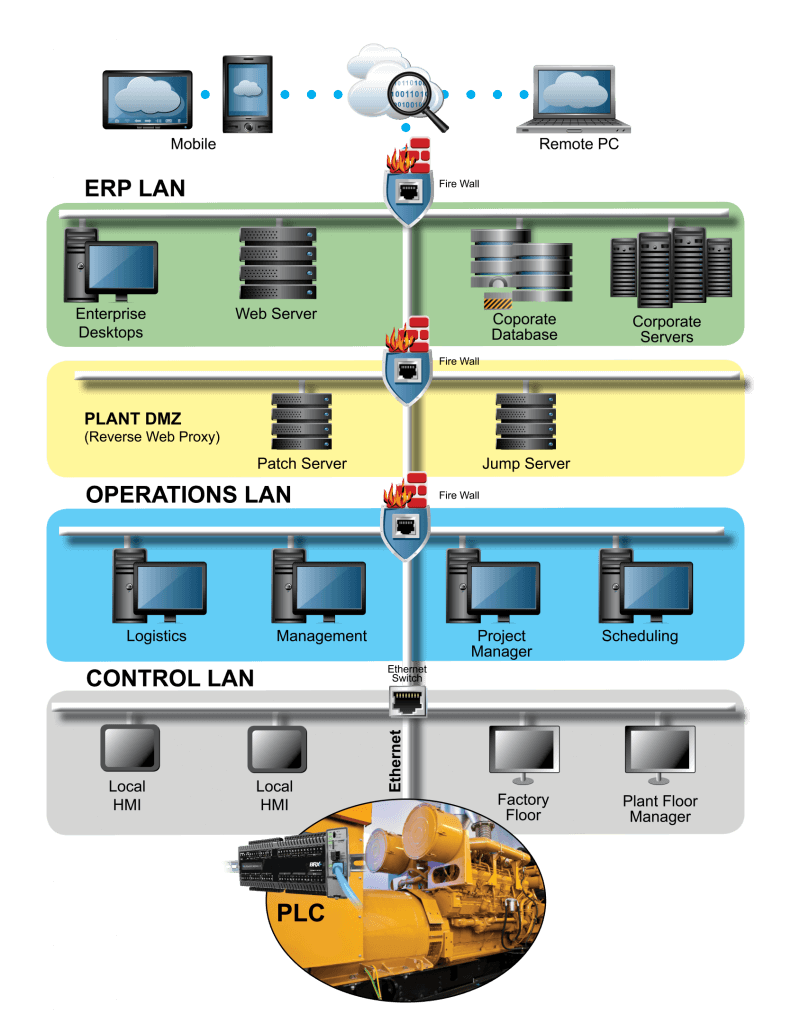 Reactive
Scheduled
Predictive
Many companies find themselves mired in the reactionary maintenance mode, fixing things as they break. More advanced organizations may have a scheduled maintenance program in place. Neither is ideal, because reactionary methods result in excessive cost and downtime, while scheduled procedures often mean unnecessary work is being performed.
Instead, a strong predictive maintenance program—where assets are maintained before failure but not too far in advance—is considered ideal. However, this requires is good source data to identify which assets will require work. The best way to obtain this data is using products and practices to implement IIoT connectivity. With this type of solution, all the data of interest can be easily obtained from the field OT devices and systems, and then transmitted to enterprise IT systems and the cloud.
PLCs and the IIoT
PLCs have long been the go-to technology for OT automation, but only recently have they gained the connectivity, computing, and communication protocol features needed so they can seamlessly integrate with IT and the cloud.
The AutomationDirect BRX PLC is an example of a new generation of industrial automation hardware, with built-in OT and IT communication protocols and methods.
Common OT and IT Communication Protocols and Methods Supported by BRX PLCs
OT
IT
ASCII (serial)
SNTP
Modbus RTU
JSON
K-Seq
MQTT over TLS
Modbus TCP
SMTP
EtherNet/IP
SSL and HTTPS
TCP/IP (Custom)
Web services (REST API or web server)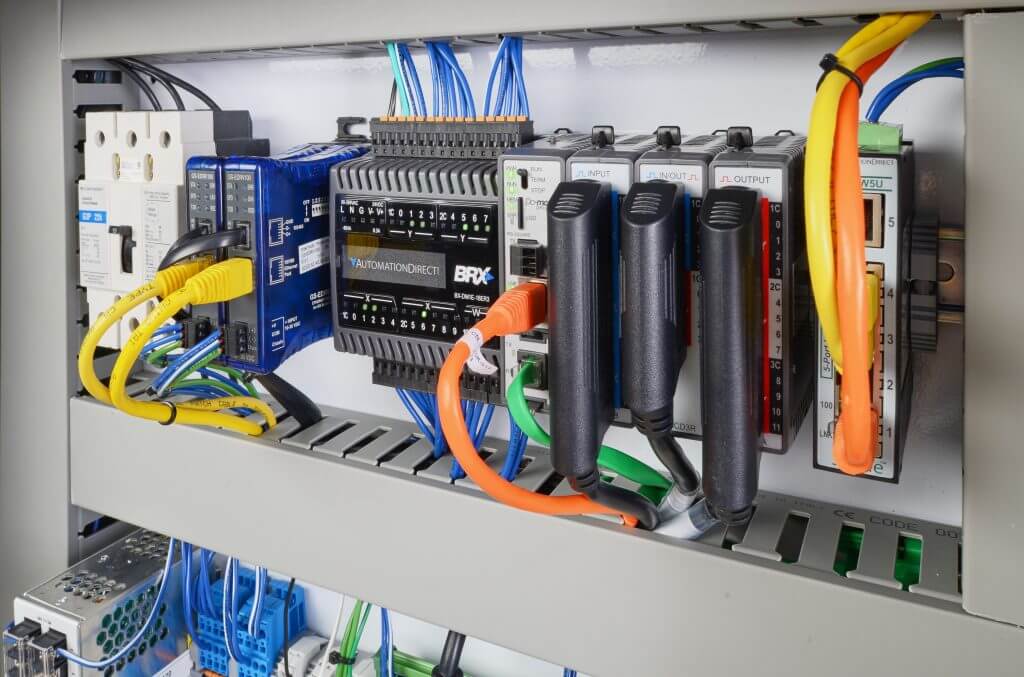 The BRX also has wired I/O and can perform industrial-grade control functionality like a typical PLC, and it can also act as a secure data bridge over intermediate network layers. In fact, some users implement the BRX just for the data handling capabilities and don't even use the real-time control functionality.
Cloud Capability
Another key differentiator of the BRX is certification for linking to Microsoft's Azure Cloud Platform, providing designers with a proven cloud infrastructure connectivity solution. Azure offers multiple IIoT capabilities to help users visualize, optimize, and develop predictive maintenance systems for their operations, including:
Machine learning and analytics to build advanced predictive models that can aid in a maintenance program.
Cosmos DB for data storage.
Power Apps for easily building low code solutions.
Web and mobile visualization.
Improved visibility and data access will always serve to improve operational efficiency. With a cloud-capable PLC like the AutomationDirect BRX, users can go even further.
Modern IIoT-capable PLCs can be a more active conduit for a user to implement a strong predictive maintenance program that can lower costs and unplanned shutdowns, and improve any plant's performance.