Here's our annual list of Top Ten Trends, with six new items for 2016 in areas ranging from data visualization to 3D printing. Four holdovers remain from 2015, with each gathering steam and media coverage as detailed below.
1. Data Visualization for Analysis
It's easier and less expensive than ever to collect, transmit and store data, but making sense of this mountain of information remains a challenge. The newest trend in this area is tools allowing end users to visual the data, without requiring the assistance of programmers to interact with the information source. These tools range from HMIs like AutomationDirect's Point-of-View, to specialized data visualization software from firms such as Seeq.
2. Electric Drive Trains
Many large commercial and military marine vessels are now driven by electric motors which turn their propellers. These vessels use diesel engines to generate electrical power, which is supplied to propulsion systems as well as other onboard systems such as navigation, HVAC and lighting. A logical extension of this trend would be for vehicle manufacturers to move to electric drives trains, which could be powered by a variety of sources including batteries, gasoline engines, diesel engines, fuel cells, etc. The Chevy Volt is a good example of electric motors, fed by batteries and supported by a gasoline engine.
3. Cheap Oil and Natural Gas
Remember fairly recent dire predictions concerning the end of the fossil fuel age due to skyrocketing costs for oil and natural gas? These forecasts have been proven dead wrong, and instead lower oil and gas prices have been beneficial for most of industry and for all consumers worldwide. While upstream oil and gas companies are suffering, most every other industry is benefiting, with no end to declining prices in site. In response, the U.S. recently agreed to allow the export of oil.
4. 3D Printing
Right now, 3D printing most often makes sense as a substitute for custom parts produced in small quantities, often by hand. For example, the dinosaur skeletons one sees in a museum generally contain only a few real bones, with the rest made by hand by museum staff. But one enterprising company, Titan Robotics, is now making these bones with a 3D printer. Titan also makes artificial limbs, supplying these vital appendages for free to help those in need. Look for more and more parts to be made via 3D printing as costs drop and production speeds increase, with many of these machines powered by AutomationDirect components.
5. Ethernet Instruments and Sensors
Ethernet is already used extensively by AutomationDirect and others for communications among controllers and HMIs, and for communication among these components and higher level computing systems. Now, various flavor of Ethernet such as EtherNet/IP are being used to communicate from controllers such as AutomationDirect's P3000 to field instruments and sensors. This allows smart instrument and sensor data to be exchanged directly with controllers for diagnostic, calibration and other purposes.
6. Software as a Service
This term may be unfamiliar, but most of us are using it everyday in applications ranging from webmail (Gmail) to photo sharing (Shutterfly) to file storage (Dropbox) to party invite (evite) site. With Software as a Service, or SaaS, the application is not loaded onto your PC or tablet, but instead resides in the cloud and is accessed through any Internet-connected device, freeing users from the tether of just a single device. Most of these services are free in their most basic versions, but charge a nominal fee for more sophisticated offerings. Look for industrial automation vendors to begin offering their software in this manner, with this company among the first.
Astute readers of this blog will notice these trends are repeats from 2015, but with new commentary added to reflect their growing strength and recent media coverage:
7. Online Learning
From high schools to universities to companies, more and more organizations and students are embracing online learning. Control Design magazine recognized this fact in their March 2015 Cover Story titled "Innovative Methods of Instruction Take Training Out of the Classroom". According to the Cover Story, advantages of online learning include:
[list style="orb" color="blue"]
Paced by student
Delivered on-demand to fit student schedule
No need to wait for scheduled course
Quicker, no time wasted traveling to classroom
Cheaper for student, no travel expenses
Cheaper for provider, no classroom needed
Easy to provide videos and other visual training aids
Can be revisited as needed
Prepares students for more in-depth instruction
Familiar learning method for younger students
[/list]
Recognizing these advantages, AutomationDirect continues to expand its online training content in the form of videos, e-books and other training materials.
8. Remote Access
This trend was addressed last year as three separate trends: mobile apps, HTML5 and BYOD. Now, all three of these trends are combining along with the spread of high-speed Internet access in the form of 4G cellular networks and Wi-Fi to provide high-speed and reliable remote access to industrial automation systems via any Internet-connected device including PCs, smartphones and tablets. Here's a recent article on the subject from the May 2015 issue of Pumps & Systems.
9. Buying Online
Purchasers of industrial automation products are making more and more personal purchases online for everything from movie tickets to groceries, so they are naturally expecting the same options when buying PLCs and other automation components. As this column from the May 2015 issue of Control Design shows, buyers now have a choice: distribution or direct via online.
10. Wireless Sensors
More and more wireless pressure, flow, level, temperature and other sensors are being installed as related in this article from page 53 of the November 2015 issue of CIO Review. As explained in the article, these sensors are helping companies implement Big Data strategies, and making sure they don't get left behind by more astute competitors.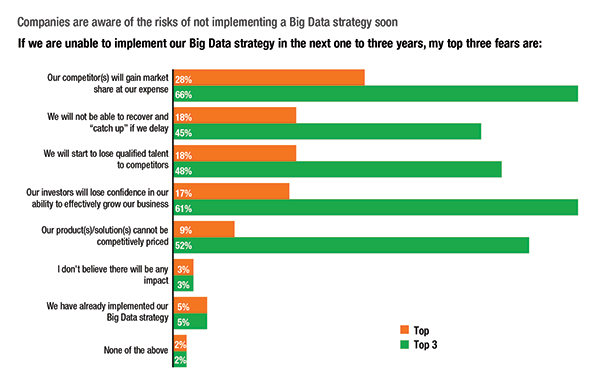 Click on image to enlarge or click here. 
[hozbreak]