This company is using modern PLCs and HMIs to revamp existing agricultural equipment automation systems, improving efficiency and adding advanced IIoT capabilities.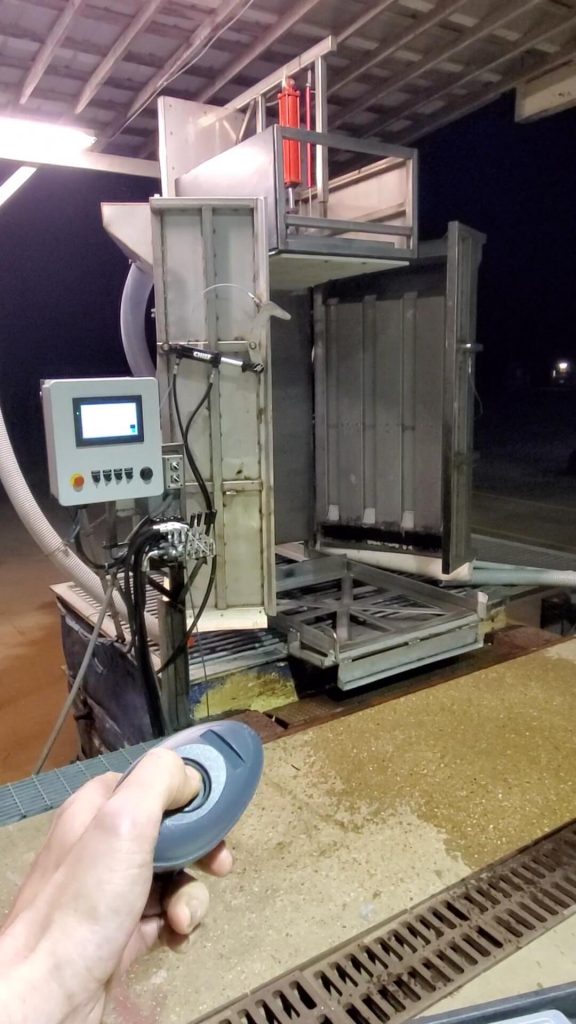 Modern agriculture relies directly and indirectly on automated equipment for growing, processing, and transporting product. Vinny Endres grew up in a farming family and quickly learned how to keep things up and running. He recently wrote a Design World October 2022 article titled Retrofitting Discrete and Process Automation in Agriculture, where he explains how he used his on-the-job and other life experiences to found Bitmasked Automation, which retrofits and automates agricultural equipment.
Mindful Modernization
Agricultural equipment consists of all sorts of packaging, processing, and utility support systems, typically spread over multiple sites and remote areas. Older equipment uses limited or outdated automation which becomes difficult to support. Newer equipment may come with some automation, but still must be integrated with other systems and monitored. Agricultural end users are eager to implement:
Efficient functionality
Local visualization
Remote access
Proactive notifications
High reliability
Home grown Solutions
Vinny originally started using AutomationDirect because the technical and financial barriers to entry were low. He could quickly order everything he needed for a control panel, the reliability and pricing were top-notch, and much of the software was free or low-cost. Initial projects involve basic automation, but soon he was using advanced functionality like:
User defined structures (UDS) for organizing and replicating data structures.
MQTT for transmitting IIoT data from the field to other on-site or cloud-based systems.
StrideLinx cloud VPN and IIoT platforms for simple and cybersecure remote connectivity.
Standardizing on AutomationDirect enables Bitmasked to rapidly create compact control panels using Productivity Series and BRX PLCs, C-more HMIs, StrideLinx networking/VPN/software, and more.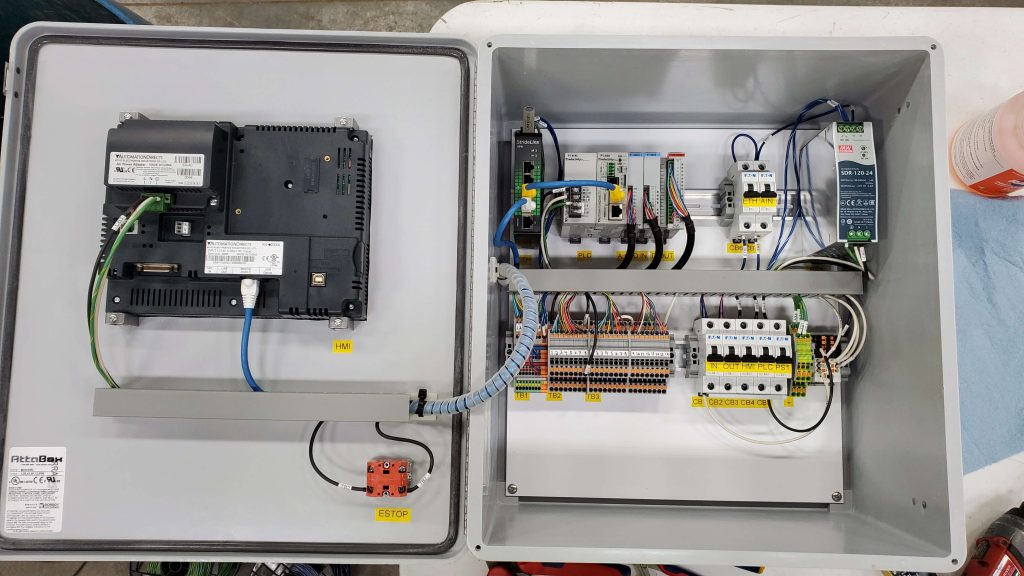 Keeping Cool
Modern farming relies on various techniques for cooling harvested products for preservation during transport. Ice produced by mechanized systems is often used for this purpose, but these machines are often older units which are hard to operate and maintain. Bitmasked has re-automated many of these systems, improving on the existing functionality by adding user adjustability for freeze times and temperature settings, and even providing automatic adjustment capability. Larger systems with multiple interconnected machines benefit from precise synchronization among them, made possible by PLC-enabled lookup tables and other strategies.
A typical system uses an AutomationDirect Productivity 1000 PLC, 10-in. C-more HMI, and a StrideLinx VPN router. The control-panel designs use various AutomationDirect parts available online so we can adapt to project needs while maintaining high performance standards and consistency.
A typical 40-ton-per-day can generate ice with a retail value of about $5K, so performance-improving retrofits result in a quick payback. New technology also enables Bitmasked to support their customers over the internet or a cellular connection.
Like many other OEMs, systems integrators, and end users, Bitmasked has found great success upgrading client's existing system with AutomationDirect PLC, HMI, networking, and automation products.