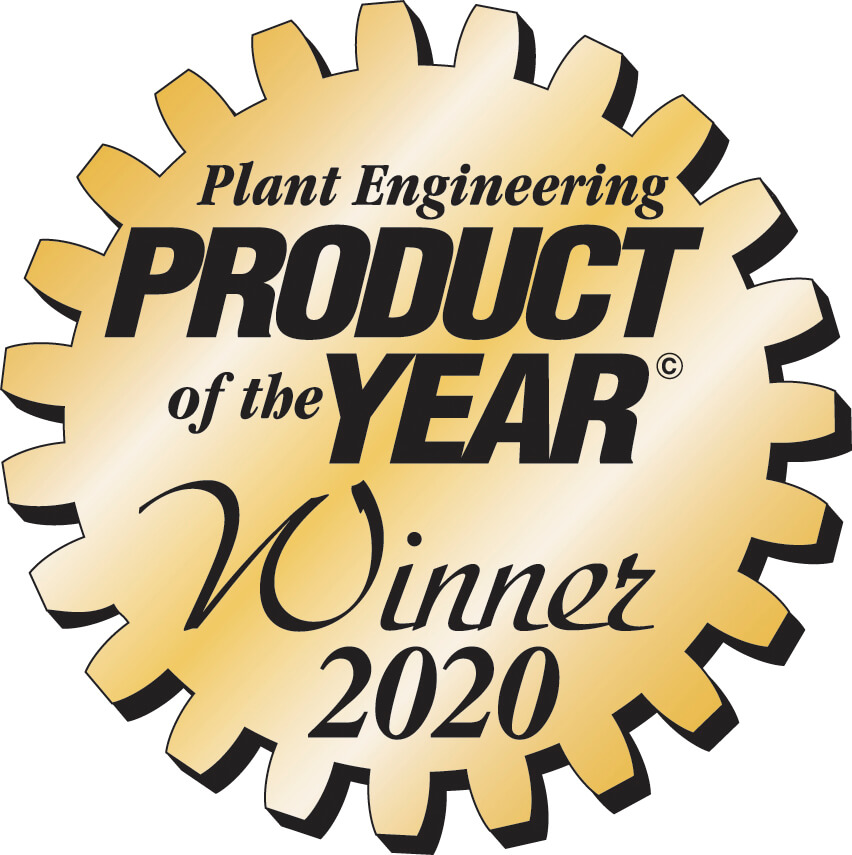 The innovative AutomationDirect ProductivityOpen controller combines the IT-centric open-source capabilities of an Arduino® microcontroller with the robust reliability needed for industrial OT applications, leading to end user recognition for Plant Engineering's highest award.
AutomationDirect's ProductivityOpen controller was announced as a Plant Engineering 2020 Grand Award recipient. This is the highest award a product can receive from Plant Engineering, and it is based on receiving the most votes from plant engineers, managers, and maintenance professionals. Products receiving the Grand Award are therefore recognized by users everywhere as providing groundbreaking capabilities and features to help industrial plants and facilities solve their automation and information challenges.
Check out the ProductivityOpen here, and see how specifying it could economically add IT capabilities to your next OT application.
Hobbyists, DIY enthusiasts, and the Maker community are familiar with the flexibility of microcontrollers like the Arduino, which they use with accessory boards and open-source code snippets to create all sorts of automated projects. But these low-cost devices are not designed, tested, or rated to survive the extremes of industrial conditions.
AutomationDirect recognized the market's desire to leverage open-source for industrial projects, and responded by creating the industrial-rated ProductivityOpen controller. The ProductivityOpen incorporates an Arduino-style microcontroller into an industrial form factor compatible with proven modular PLC I/O.
Users can also take advantage of commercial or industrial add-on "shields" to add functionality like networking, GPS, and more. It is important to note that using off-the-shelf commercial "shields", not designed for the industrial world, can expose the ProductivityOpen system to faults caused by harsh environmental conditions.
The ProductivityOpen is tested under extreme conditions of temperature, contaminants, vibration, and electrical noise. It is UL approved, compact, and readily connects with proven field signal levels, and it interfaces through the industrially-hardened Productivity1000 rack-based I/O.
Developers can code in C++ using the Arduino integrated development environment to create program "sketches". End users can access and incorporate open-source code snippets created by programmers throughout the world. In addition, AutomationDirect has developed the ProductivityBlocks graphical programming interface to simplify many common coding tasks.
Using ProductivityOpen and open-source concepts, users can mix-and-match hardware and software to meet their application needs, while maintaining industrial grade robustness and reliability. The newest generation of users is familiar and comfortable with contemporary open-source technologies and ProductivityOpen provides the best way to bridge open-source with proven industrial-grade technology.
Open-source automation can be the right fit for OEMs or light industrial applications, or even consumer-oriented projects where reliability is key. For more information on the innovative ProductivityOpen controller, visit https://www.automationdirect.com/arduino-cpu .