As companies continue to increase employee responsibilities and less time is available for away-from-the-office training and seminars, the Internet has become a valuable tool for training and information gathering. With live Web seminars, online classes, video tutorials and many other resources, it's easy to find information on almost any subject you can think of.
At AutomationDirect, we offer a wide array of Internet learning tools such as the Technical Support section of the automationdirect.com site, live and recorded Web seminars, and the new Learn.automationdirect.com site. There are even Web sites devoted to specific products, including C-more, C-more Micro, DURApulse and SureServo, loaded with product information and technical data. These sites are easily accessible by going to the automationdirect.comhome page and selecting one of the topics located in the left column.
Technical Support Web Site
A vast amount of information can be found on our Technical Support site, accessed from the home page of our main site, or directly at https://support.automationdirect.com. Major categories include Application Notes, Frequently Asked Questions, Wiring Diagrams, Example Programs, and Software and Firmware Upgrades. A Customer Forum allows anyone to post questions or responses pertaining to AutomationDirect products. The forum has four categories: General Applications, Communications, Operator Interface, and ACDrives/Steppers/Servo Applications. It's a great way to share knowledge, but keep in mind the responses are from all users who log on, not necessarily an authorized AutomationDirect representative.
Application Notes: Application notes are presented in either a PDF, HTML, Flash animation, MS PowerPoint or MS Excel format. Application notes include such topics as "DirectLOGIC CPU Communication Port Setup Parameters", "Encoder and PLC Compatibility", "GS Series Drives PID Tuning with GSOFT Software PID Utility", and over 150 other topics.
Frequently Asked Questions: Need an answer to a question on a product? Check out the Frequently Asked Questions (FAQ) section of the Technical Support site, which has nearly 1,000 questions and answers. The FAQs are the result of collecting customers queries from emails and phone calls. All queries are entered into the Technical Support database and the FAQs are generated from there. FAQs are categorized by product type to make it easy to find a topic. A typical FAQ might be "What is the maximum tolerable inrush for relay outputs on the DL06 AC units?" or "Can the contactors/starters be used for DC motors?" and so on. If you think you have a good FAQ and would like to have it posted, send an email to the Tech team.
Wiring Diagrams: If you are looking for information on how to connect communication cables, sensors or other devices, then you need wiring diagrams. Instructions and diagrams can be found in two locations: 1) drill down into the Technical and Application Notes, or 2) select the Cable Wiring Diagrams topic located below the Technical and Application Notes. Cable wiring diagrams are categorized into five sections: PLC Hardware, Operator Interface, Connection Systems, Sensors, and Drives. Typical diagrams include "Connecting Encoders to the D2-CTRINT High-speed Module", "Wiring Diagram and Color Codes for ZIPLink Pigtail Cables", and "Wiring Diagram for NPN and PNP Sensors with the D2-16ND3-2 I/O Module". If you can't find what you're looking for in the Cable Wiring Diagrams, try looking in the Application Notes.
Example Programs: Sometimes it's easier to start with a tried-and-true ladder program than to create one from scratch. It can be a time-saver to use one of the example programs from the Tech site. Examples range from a simple program that adjusts the PLC clock to account for Daylight Savings Time, to combining straight velocity and accel/decel profiles in Mode 30 of the D2-CTRINT high-speed module. There are over 30 programs available.
Firmware and Software Upgrades: AutomationDirect ships only the latest versions of firmware and software with their products. But if you have an existing product to which you would like to add a new feature or an improvement, it's easy to upgrade by downloading the latest firmware or software from the Tech site. Be sure to follow all instructions for proper
downloading and installation.
There are several more tools available on the Technical Support site. Go to: https://support.automationdirect.com for the complete listing.
Web Seminars
AutomationDirect has been hosting Web seminars since 2003. Seminars are available on topics such as communications, PLC programming software, operator panels, sensors and more.
The presentations must be viewed from a PC and attendees must register to reserve a seat for the live seminars. Once registered, they log in at the specified date and time to attend the live broadcast. Most presentations last from 40 minutes to one hour, followed by a question and answer period with a product expert. The seminars are also recorded and made available for viewing at any time. Some of the more recent seminars topics are C-more Touch Panels, C-more Micro Graphic Panels and DirectSOFT5. To view topics which are currently being presented or the list of pre-recorded seminars, go to http://learn.automationdirect.com.
Learn.automationdirect.com
Learn.automationdirect.com is an online tutorial site offering training and information on a wide range of automation products. Available topics range from "Selecting a PLC" to "Building a Combination Manual Motor Starter". Typically, the presentations are divided into several short sections so the viewer can watch a specific segment without having to view the whole presentation.
Other key features of the site include links to the AutomationDirect.com site and product selectors for choosing the correct product in categories such as touch panels, power supplies, proximity sensors and AC motors.
Below each streaming video window is a banner pertaining to the product group being viewed. The banner has links to additional product information.
Next to the banner are one or more links to Automation NOTEBOOK articles as they relate to each product group.
At the bottom of each page, there are more links to Technical support, forums, upcoming Web seminars and more.
New presentations will be added on an ongoing basis; be sure to check back regularly to see what new topics have been posted.
Hands-On Training Classes Across the U.S.
Don't have enough time, or the inclination, to search the Web but still need some in-depth training on AutomationDirect PLCs? Then you'll want to contact Mr. Doug Bell with Interconnecting Automation (ICA).
Doug has been in the industrial automation industry for over 20 years and has been instructing classes on AutomationDirect products for over 10 years. Doug's PLC classes offer introductory and advanced topics, and emphasize hands-on training.
Doug believes there's no better way to learn PLC programming than to dig in and start programming. In his classes you will learn how to configure, specify, program and troubleshoot a PLC control system. Each workstation has an actual PLC with functional inputs and outputs. Programming examples reflect real-world situations that will keep you interested throughout the entire course.
If you prefer do-it-yourself training, Doug offers PLC and analog I/O training kits. The kits include hardware and a choice of VHS or DVD videos.
Another class offered through Interconnecting Automation is PID, instructed by Doug Bell and Cecil Smith. This is an intense class devoted specifically to the PID function.
The most recent course addition is an AC Drives class, instructed by David Cavanaugh. David has an extensive background in gas turbine systems and specializes in eddy-current and adjustable frequency drives and soft starters. In this class you will learn the fundamentals of AC induction motors, study variable frequency drive (VFD) basics and learn how motors operate with VFDs. You will also cover maintenance and troubleshooting techniques.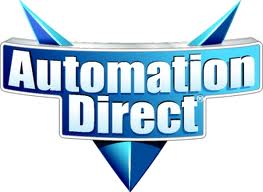 Not enough time to travel to one of Interconnecting Automation's training courses? No problem, because IA offers onsite training as well.
For more information, visit www.interconnectingautomation.com.
By Keri Schieber,
AutomationDirect
Originally Published: Dec. 1, 2007