No Purchase Necessary for Free PLC Training
As the world around us becomes more and more automated, an understanding of electrical control systems becomes more and more vital. Manufacturers, as well as the technicians, integrators, and/or engineers they employ, know firsthand the benefits automation provides. In fact, for many, automation has been the key to their success. That's why we feel the more people know about automation, the more prepared they are to succeed in a world that's increasingly automated.
Why Are We Offering Free PLC Training?
Many years ago, to assist our customers with their training needs, we teamed up with Doug Bell of Interconnecting Automation and started a hands-on PLC training program. Eventually, this led to the creation of a video training course which was offered free of charge as a benefit to anyone who purchased one of our PLCs or PLC starter kits. This course has helped numerous automation professionals gain a greater understanding of PLC fundamentals and how these fundamentals are applied to industrial processes.
Over the years, we have seen the demand for this type of training grow exponentially not just with our customers but with the public at large. US manufacturing and the need for skilled labor is on the rise, and because of that we feel it not only benefits us as a supplier, but the industry we rely on to train as many people as possible on PLCs. Therefore, we have removed the purchase restriction from our online PLC training program thus providing absolutely free PLC training. This allows access to anyone interested in learning about industrial controllers.
Yes, It Really is Free
This completely free online PLC training course is available 24/7 so you can learn at your pace and at your convenience. To access the training or learn more about what is provided, follow this link or check out the video below. And don't forget, when it comes to automation, no one gives you more than AutomationDirect 😉
Click for more information on PLCs.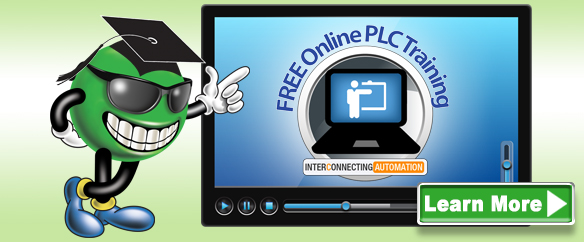 Originally Published: December 2018